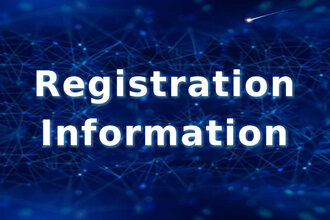 Registration Overview
The registration process for 2021 will be slightly different than last year. You will need to have an STS account that you can create on the storagetechshow.com website. Then using your STS account credentials, you will need to login to the STS registration website to register.
Once registered, you will have access to the online conference presentations and blog-style Q&A threads.
Step 1. Create an STS Account
An STS account is needed in order to register for the 2021 conference. It can be created on the main STS website. If you attended the 2020 conference, you already have an account. However, you may need to reset your password, if you encounter difficulty logging in for the first time. Once you have requested an STS account, you will receive an email to set the password.
Step 2. Register for the Conference
After creating an STS account, you are now able to register for the 2021 conference on the STS registration website. Your STS account credentials are also used to login on the STS registration page. After logging in, look for the Register Now button that will appear on your home page, if registration is open. A countdown clock will be present, if registration is not yet open.
Ready to register for STS 2021?