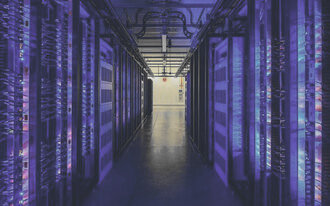 2021 Conference Overview
The third annual Storage Technology Showcase (STS) brought to you by storage veterans Quinn D. Mitchell and Susie McRee with partners Spectra Logic, Data in Science Technologies (DST) and Versity Software will be held virtually throughout the month of March 2021. STS is excited to continue as a major annual event in the domain of Mass Data Storage and the underlying storage hardware and software infrastructure.
This year of COVID-19 has brought many waves of change across organizations and industries. The conference industry is no exception. We have been watching very closely to see how the industry, in general, has responded to the current climate and required changes for physical events as a result of the global pandemic.
One thing we've noticed is many conferences have decided to maintain the timeframe that would have been in place if it were a physical event and 'go virtual'. Some of us have attempted to attend this type of event and found it very difficult to break away from the regular workday to participate in the virtual conference format. As a result of our personal experiences and conversation with others, we are happy to announce that we are taking a different approach!
STS 2021 will be held as a consumable report and collaboration platform in which STS will aggregate and deliver interesting content. The content will be delivered through the month of March, and continue to be available after. No one will need to take large chunks of time from their regular work, but rather consume what would have been one week of conference material in bite-size digestible chunks over the full month of March.
We know this year is different but we feel given the shortage of storage conferences that highlight mass storage solutions that are currently available, it is important to the community to press on in this virtual environment. We hope you will choose to join us!
Questions and Answers
One of our favorite things about conferences is the learning opportunity. We feel questions and answers (Q&A) is an important part of this! We plan to have readers ask questions directly of the authors and receive answers in much the same way as would occur during a physical conference. It is anticipated each content post will be followed by a blog-style, moderated, Q&A thread for follow-up questions.
Available Virtual Readable Content
Project update reports
Site update reports
Case study reports
Implementation experiences
Problems solved by solutions available today
Challenges in an environment
Requests for information
Conference Fees
STS expects minimal overhead for 2021, and registration fees will be waived. However, attendees will still need to register in order to gain access to the content. Also, please ensure that your mailing address is current and up to date to receive a limited availability registration packet.
What You Can Expect
Strategies
Storage strategies for data-driven businesses in the era of cloud
Leverage
Leveraging the value of metadata across the storage infrastructure
Management
How to control data growth with intelligent data management
Future Trends
Gain an understanding of future storage trends for more effective planning
Sponsors
Our sponsors are among the leading companies in storage technology
Resources
Access to dozens of storage subject matter experts and peers